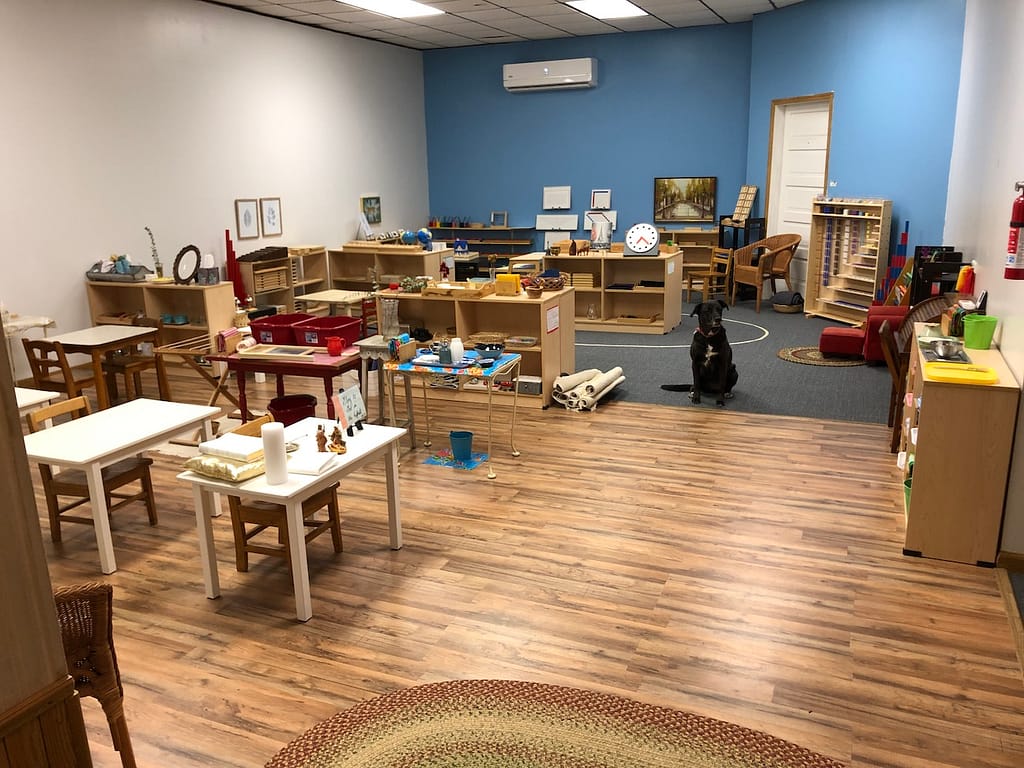 We received great news: Hilltop Children's House was recently awarded a grant of $25,000 by the J.C. Williams Charitable Trust! This is a great help to our AMI Montessori in Steubenville, Ohio.
Grant Application for Major Renovations
Our application to the J.C. Williams Charitable Trust included plans for a significant renovation of our Primary building — the building we've owned and operated in since 2018. The renovations will:
greatly increase the space available for our classes;
replace existing, badly deteriorated windows;
install new windows in walls where there are none (thus greatly increasing the natural light in the space);
replace the flooring with a waterproof surface more suited to AMI Montessori works;
provide an in-classroom sink and water source where the children can take care of more water works on their own;
fence in the entire back yard behind both buildings to provide a large outdoor space for important outdoor works.
The increase in classroom capacity cannot come soon enough — we are maxed out this year, and for the first time we have a waiting list!
But there's a hitch: the total amount for all of the renovations is $51,000. So we're looking for some major donors who want to help great AMI Montessori expand and flourish in this rough neighborhood of Steubenville.
So this $25,000 grant is a huge chunk, add to it $3,000 in donations we've received toward these projects, and we're 54 percent of the way!
Support Life-Changing AMI Montessori Education
As a reminder, Montessori is the only educational method which eliminates the income achievement gap. Children from lower-income families achieve at the same high rate as children from wealthier families if they get a good Montessori education in their 3-6 age range. And that is exactly what we provide, and we never let inability to pay get in the way.
Your Support Is Vital!
Please check out the many ways to support Hilltop Children's House, and help us match this grant and make these renovations a reality!